Looking at the number of mobile games that have emerged in recent years, mobile gaming has come forward as a competitor to the already established console and PC gaming industry. Meanwhile, it's not that all of us are blessed with a decent phone capable of running these RAM-hungry games; even if one has such a device, it's better to keep mobile gaming in check to elongate the life of your smartphone. On this note, if you're looking for an emulator to keep up with your mobile gaming needs, we've just the product for you. In this article, we'll be looking at one of the best emulators on the market, namely, LDPlayer 9.
LDPlayer 9 is a 64-bit emulator that can easily fulfill any enthusiastic gamer's mobile gaming needs; whether it be Blue Archive, CRK, Arkinght, or any other game for that matter, LDPlayer 9 possesses the capability to easily run the latest versions of these games for you.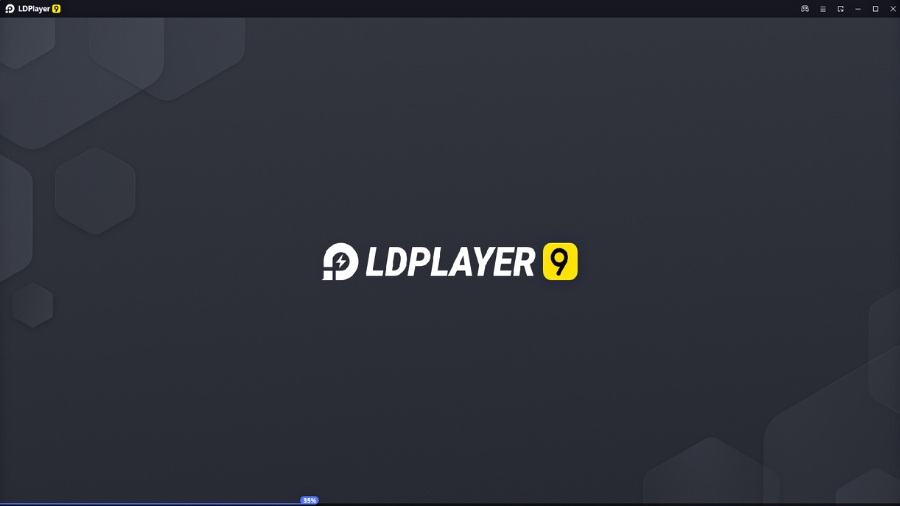 Meanwhile, if you're worried about LDPlayer 9 being able to keep up with high frame rates, rest assured the latest version of this Android emulator can smoothly run any game without any difficulty, and that too on high settings. In addition, players do not need to worry about a game's stability on LDPlayer 9, as the emulator offers high stability to even the most demanding games. As per LDPlayer 9's developers, "LDPlayer 9 provides monster performance and unprecedented stability to play Android games on PC."
LDPlayer 9: How does the Android emulator hold up with its boosted gaming performance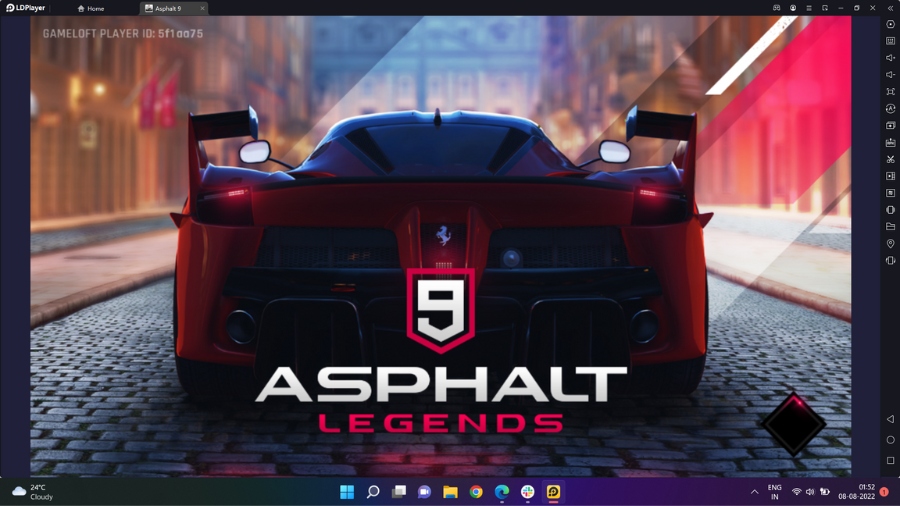 Moving further, let's take a look at what the LDPlayer 9 has to offer in contrast to its predecessor and how better it does when compared to other emulators on the market.
1. Android 9-based:
First off, equipped with an Android 9 system and a new kernel engine, LDPlayer 9 surely has an advantage over its predecessors in terms of overall gaming performance. That being said, in our testing of the emulator, we didn't feel any lag or stutter of any kind; hence, we can easily say that LDPlayer 9 is one of the fastest and most stable Android emulators.
2. Optimized for 64-bit games
While there are many Android emulators out there that can run 64-bit games, not many will run them like LDPlayer 9. With its improved and optimized memory management, which also helps the emulator eliminate rendering issues and certain crashes, the frame rates on this Android emulator have improved massively as compared to the older version. Being an emulator that supports 64-bit games, this means users won't have to install two different emulators for 32-bit and 64-bit specifically.
Regarding higher frame rates, LDPlayer 9 can run the most popular games at 60 fps without stutter or lag. Furthermore, games like Punishing: Gray Raven can also run on 120 fps.
3. Low CPU & GPU drain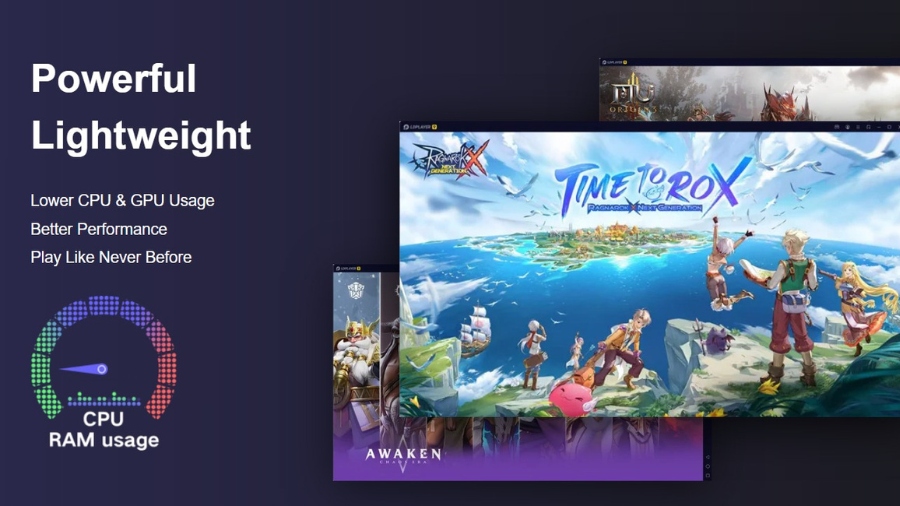 On one hand, LDPlayer 9 boosts gaming performance with high fps and negligible lag; on the other hand, this Android emulator is not heavy on your PC's CPU. With the combined prowess of its previous generations of emulators, the LDPlayer 9 has successfully managed to control the amount of CPU and GPU usage while even the most demanding playing popular multiplayer mobile games even on low-end PCs.
While these are the most highlighted capabilities of the LDPlayer 9, it is sure that the emulator can take almost all you can throw at it, and that too with ease. Furthermore, talking of low-end PCs, let's not skip on the system requirements it takes to run this Android emulator on a PC.
LDPlayer 9 system requirements
Minimum system requirements
Intel or AMD CPU Processor x86 / x86_64
Windows XP XP3 / Win7 / Win8 / Win8.1 / Win10
Windows DirectX 11 / Graphic driver with OpenGL 2.0
Minimum 2GB of system memory (RAM)
Minimum 36GB of free hard disk space
Hardware Virtualization Technology (Intel VT-x/AMD-V) enabled in BIOS
Recommended system requirements
CPU: Intel i5 10500 or better
RAM: 16GB or higher
Disk Space: 100GB
Graphics Card: NVIDIA GeForce GTX 1660 Ti or better
Should you get LDPlyaer 9?
Short answer, yes! As discussed in the above pointers, this Android emulator provides unmatched mobile gaming performance with better fps and a stabilized platform to play Android games. Furthermore, that does not come with the cost of more CPU and GPU usage; rather, it uses minimal CPU and GPU, not taking a toll on your PC. With that out of the way, yes, you should definitely go with this Android emulator.