What's epic about the Steam Deck (pun intended) is the huge community of enthusiasts and developers surrounding and appreciating its design and operating system. For those unaware, Steam Deck runs a Linux-based OS known as SteamOS, and what's one of its strengths is also one of its weaknesses. The console can only officially run Steam games, and stores like Epic aren't officially available on Linux. Fortunately, there is a way to play your Epic Games library on Steam Deck, all thanks to the efforts of open-source contributors and the Heroic Games Launcher team.
Enter Heroic Games Launcher; an open-source Epic Games store alternative that utilizes Epic's APIs to allow users to download and play their Epic Games library on Linux, Windows, and macOS. In this guide, let's look at installing Heroic Launcher on the Steam Deck or Linux Desktop to play games from your Epic Games Library.
How to play Epic Games on Steam Deck
To get started, you'll first need to install Heroic Games Launcher on your Steam Deck. To do so, follow these steps:
Install Heroic Games Launcher on Steam Deck
The easiest way to install Heroic Games Launcher is to install it directly from the KDE store.
1. Power on your Steam Deck and switch to Desktop mode.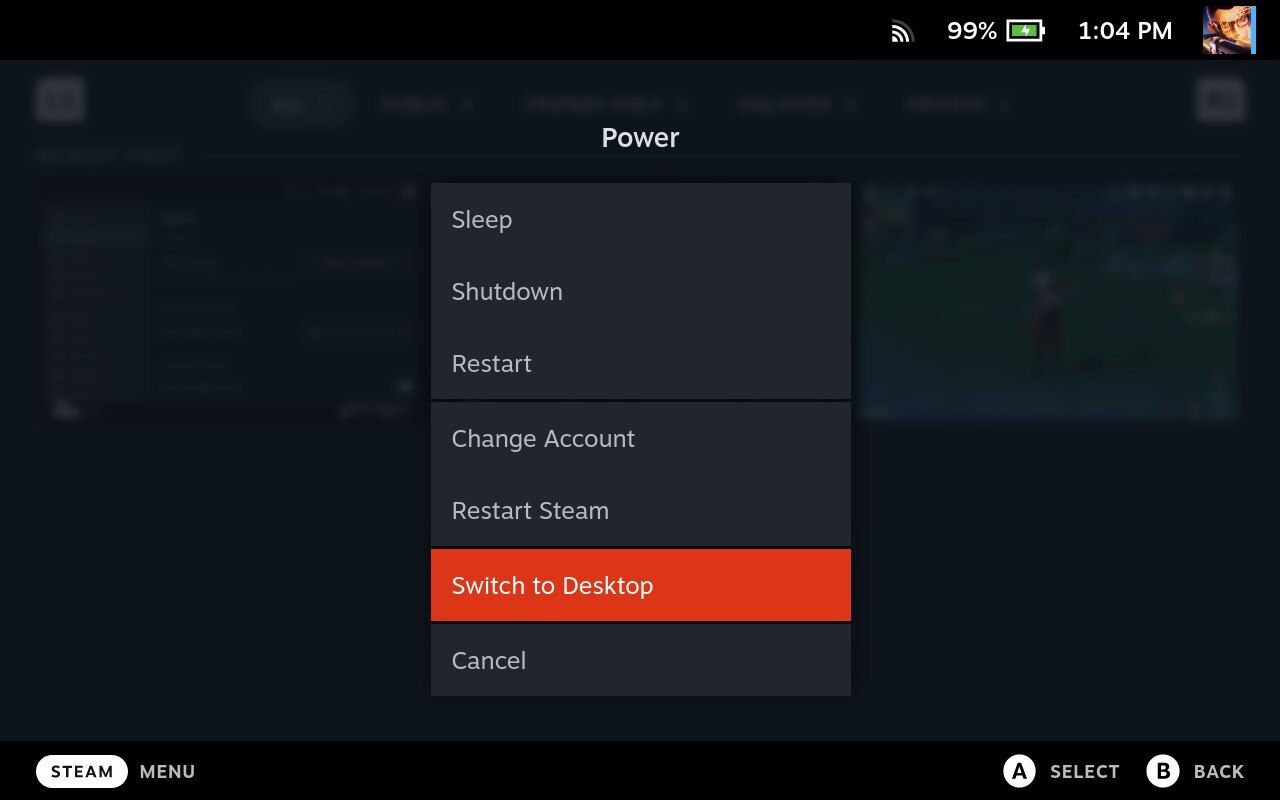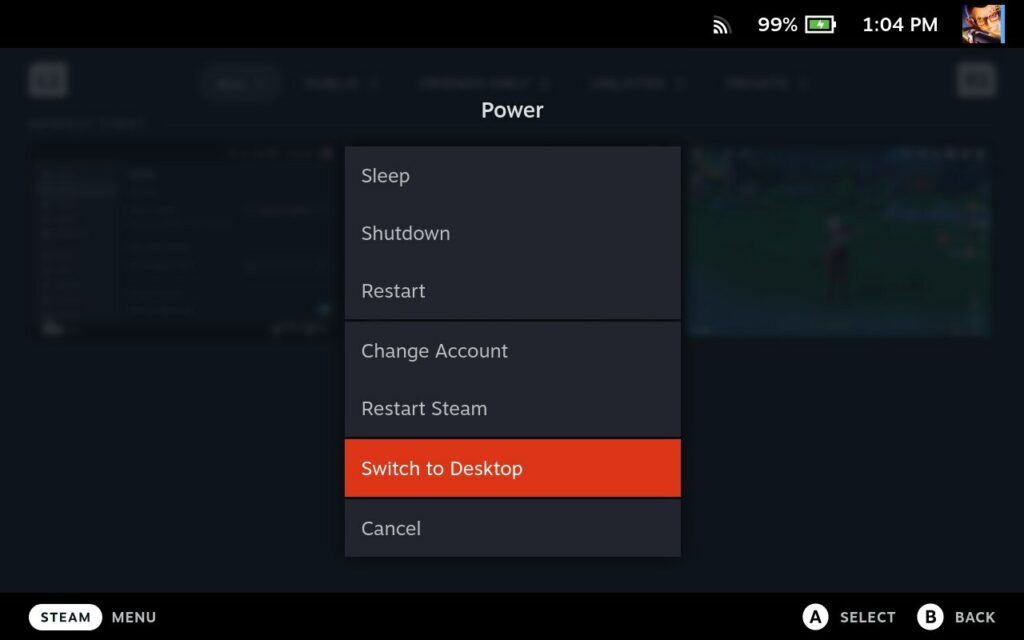 2. Launch the KDE Store from the Taskbar.
3. Type Heroic in the search bar and hit enter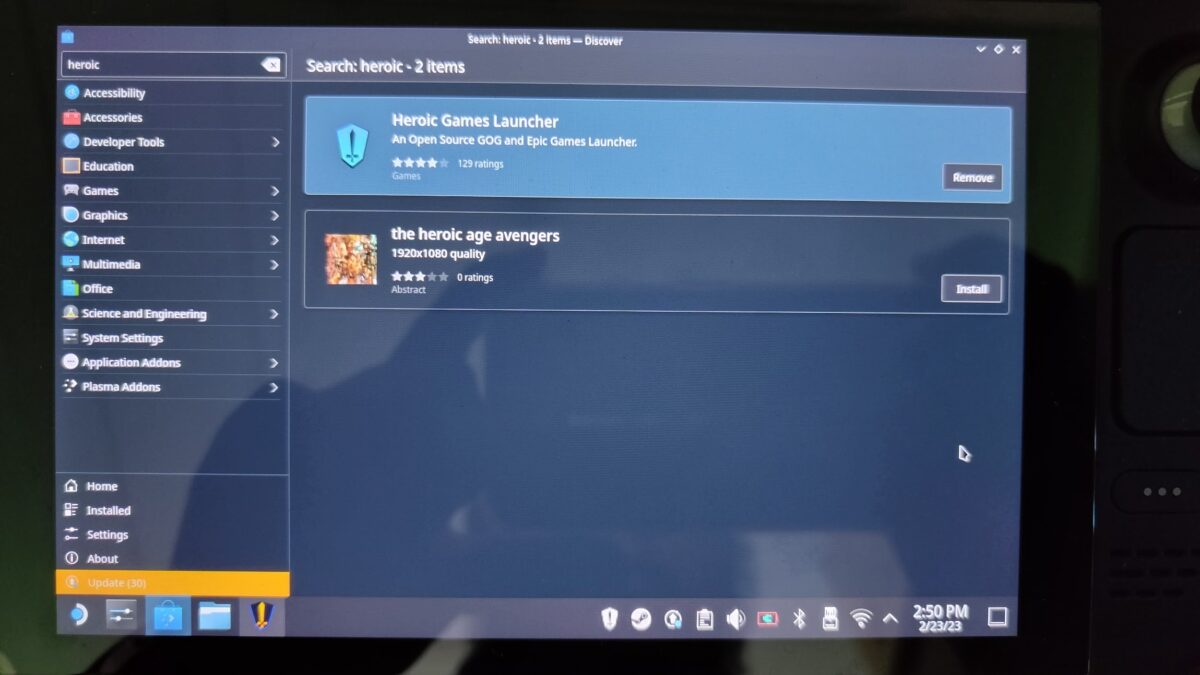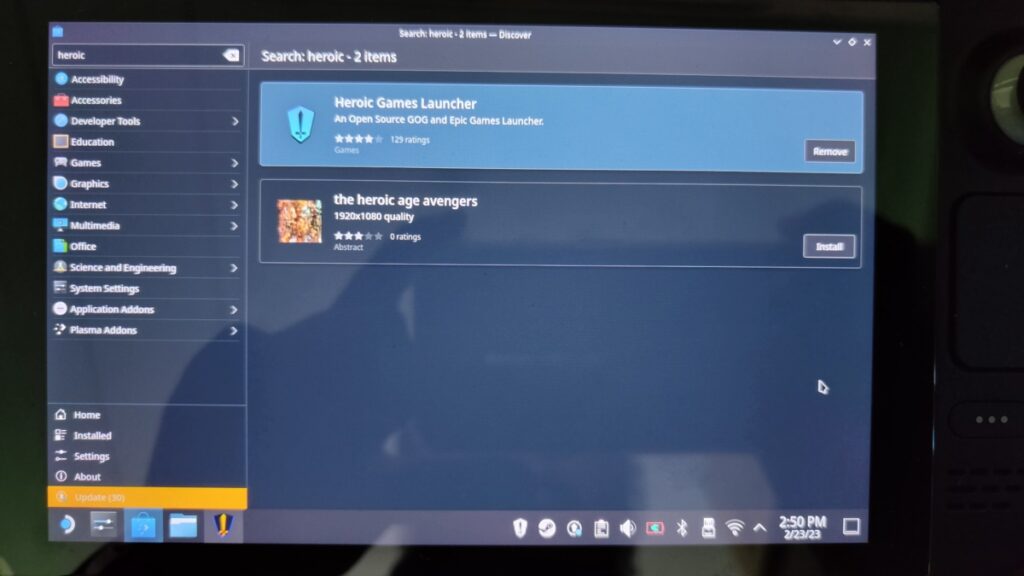 4. Install the Heroic App and launch it.
5. Once launched, click Sign in via Epic Games. The launcher's built-in web browser will take you to the epic portal, where you can sign in. Once done, you should have the Epic Store fully setup and loaded on your Steam Deck.
Installing & playing an 'Epic Games' Game on Steam Deck
Installing and launching a game from the Epic Games Store on Heroic could be tricky, especially if you have a game in your library that's not supported by the official Proton. The Heroic Games Launcher allows you to select a different Proton version and tweak WineCFG to get the game running. Here's how to install and play games from the Epic Store on Heroic Games Launcher.
1. At the bottom of a game card, click the Download icon.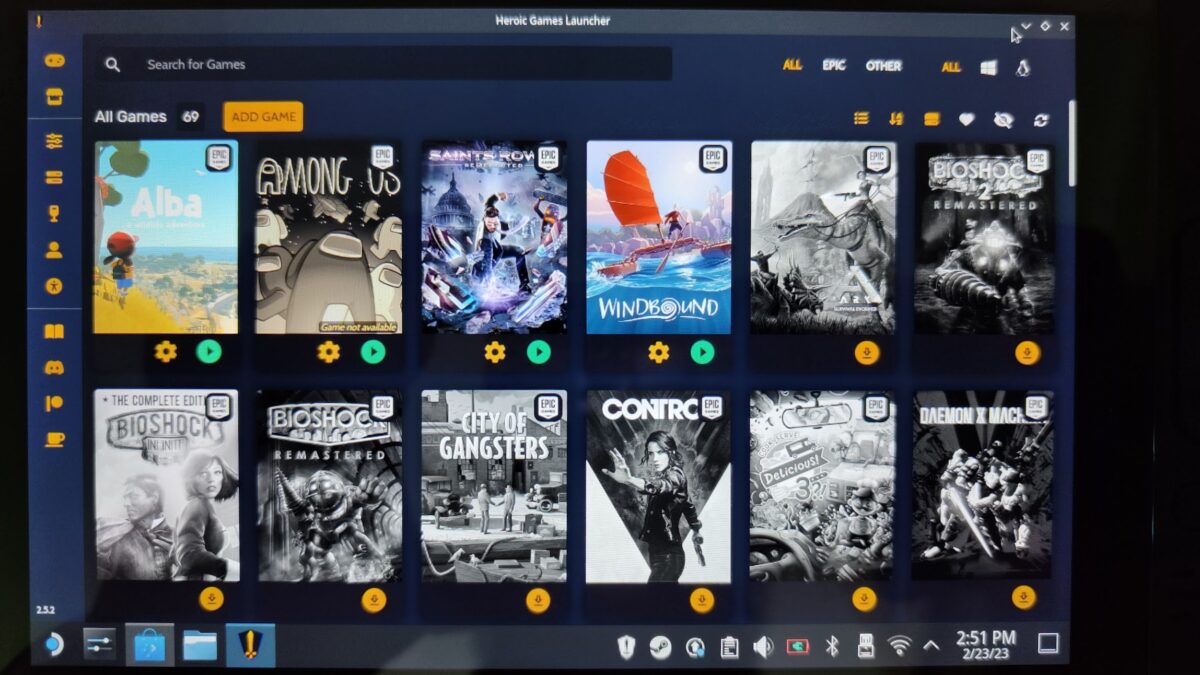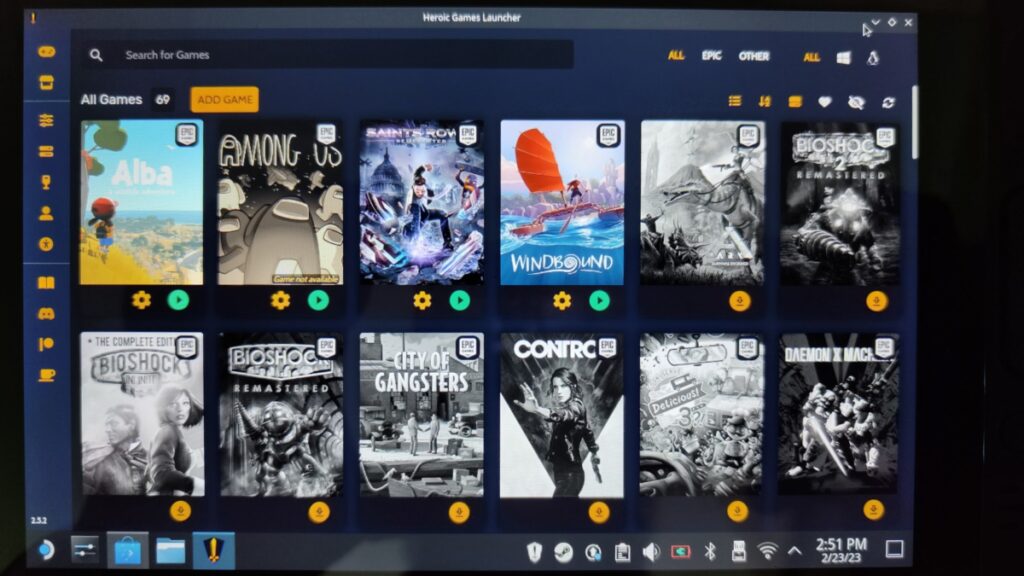 2. Select an install Path, and select the Proton Version. Heroic pulls the Proton versions from the Steam directory in /root. Here's how to install and change the Proton version on the Steam Deck.
3. Once done, click install and wait for the game to finish installing.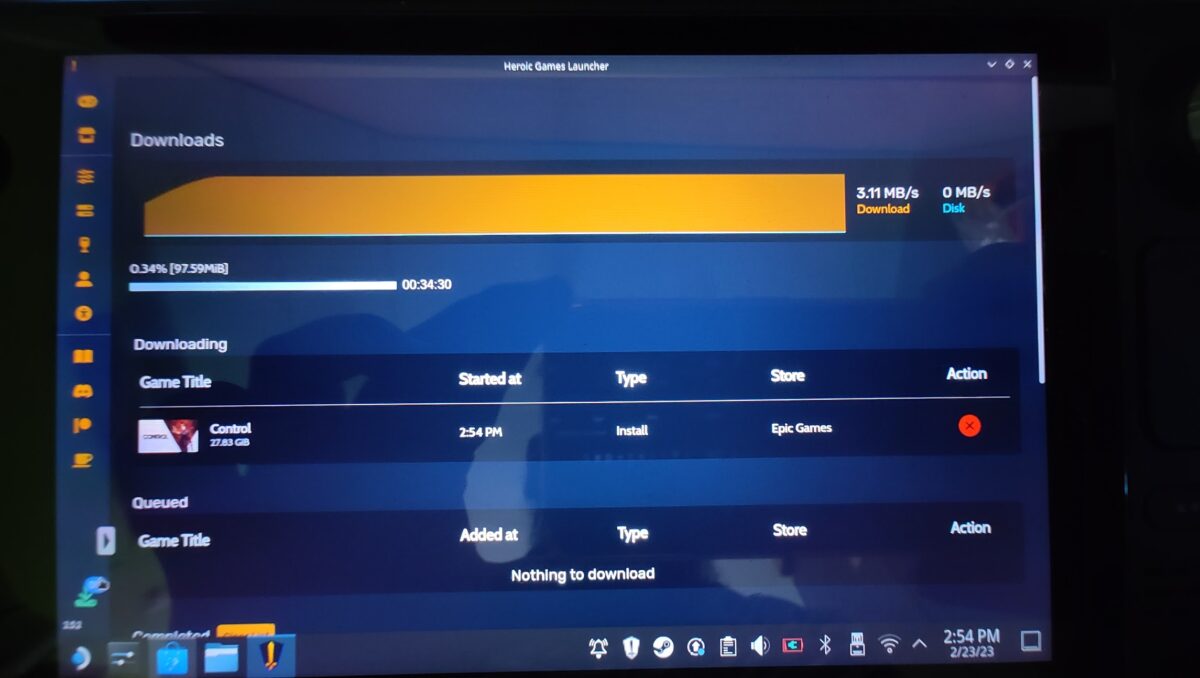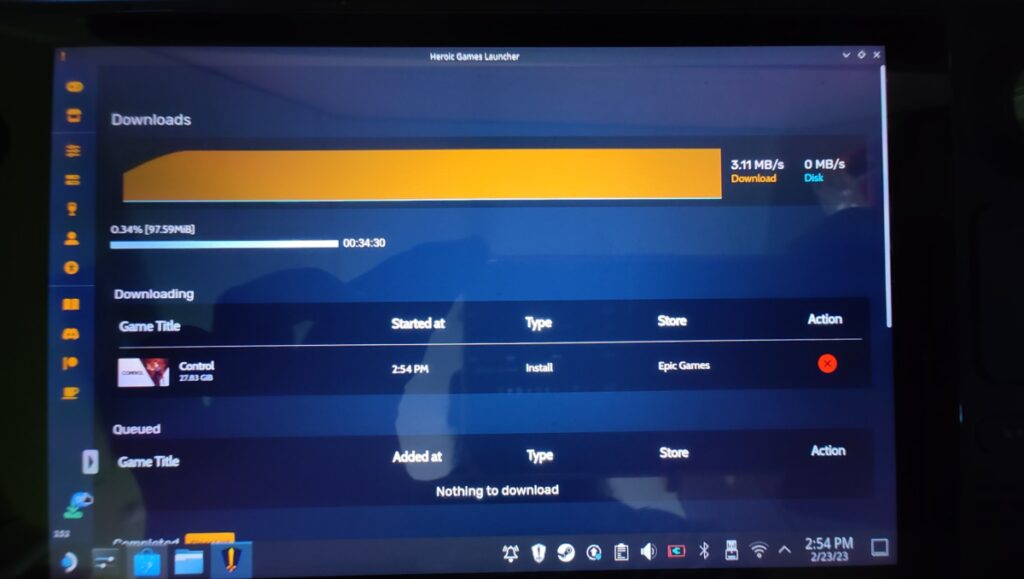 4. Once installed, all you need to do is click play to launch the game. However, let's not do that first but add Heroic Games Launcher to Steam Deck's Game Mode.
5. Go to Applications > Find Heroic > Right-click on Heroic > Add to Steam.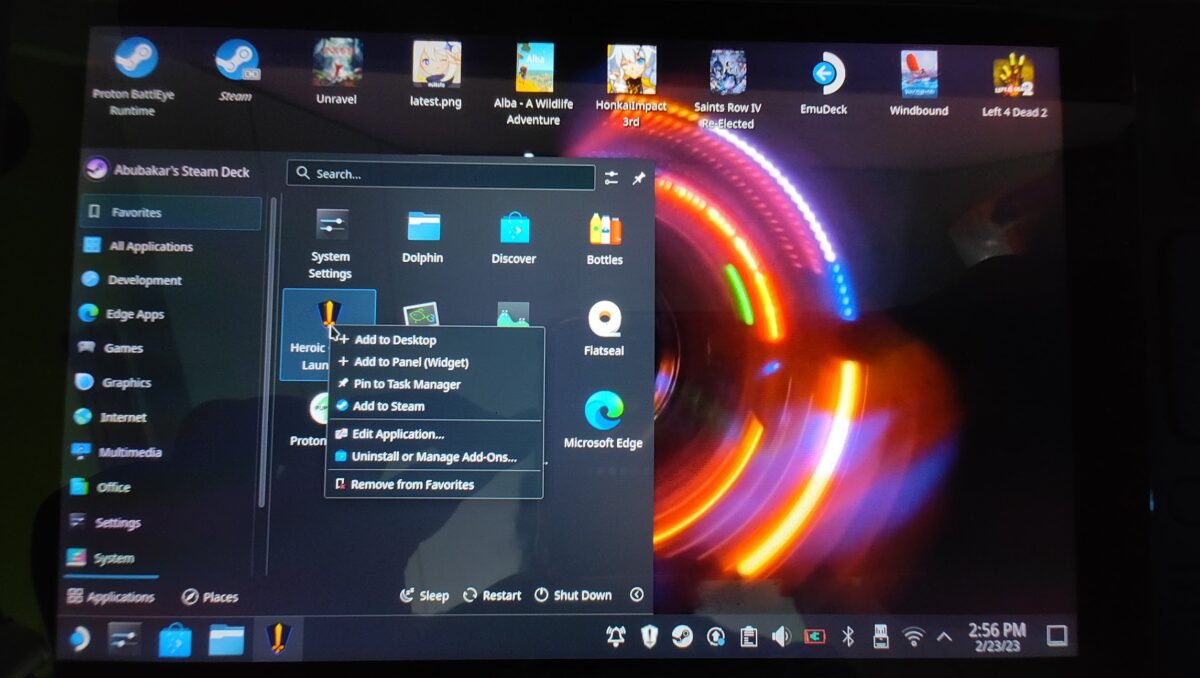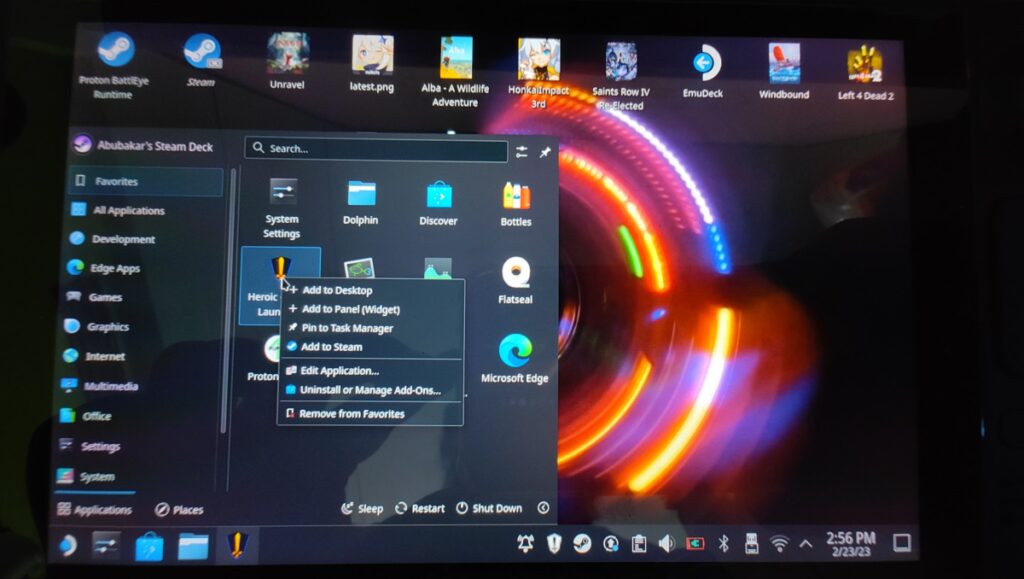 6. You can also add individual games to Steam from the Heroic launcher. Just click on a game > Click on three dots > Click Add to Steam.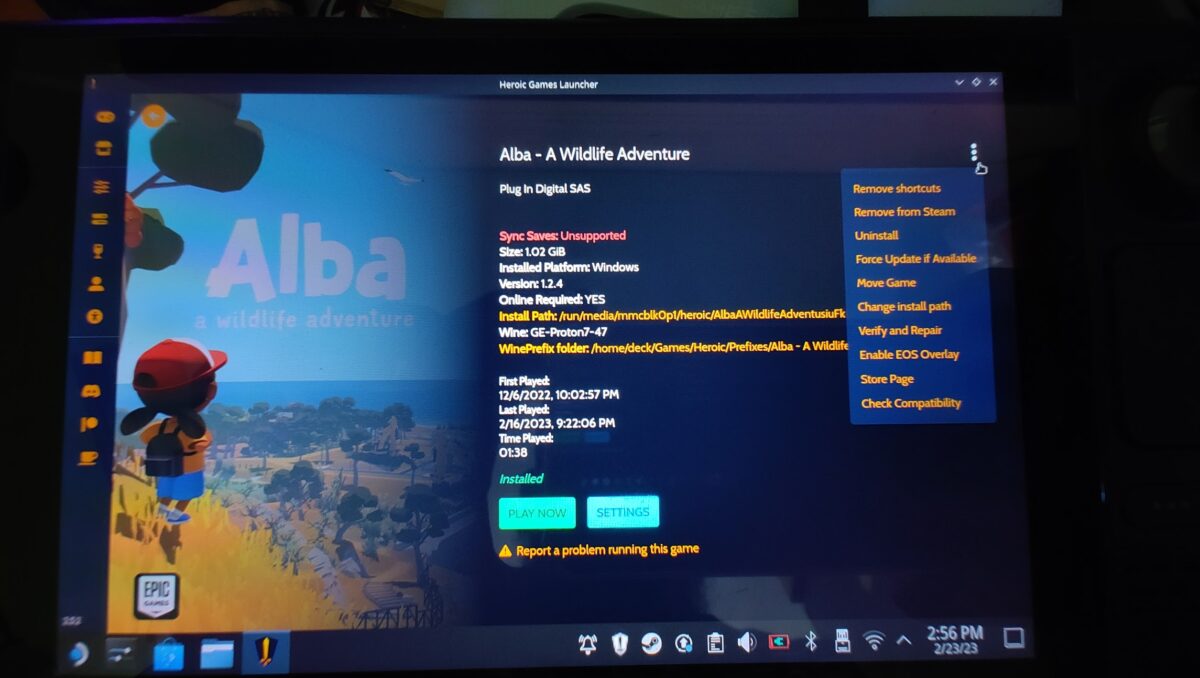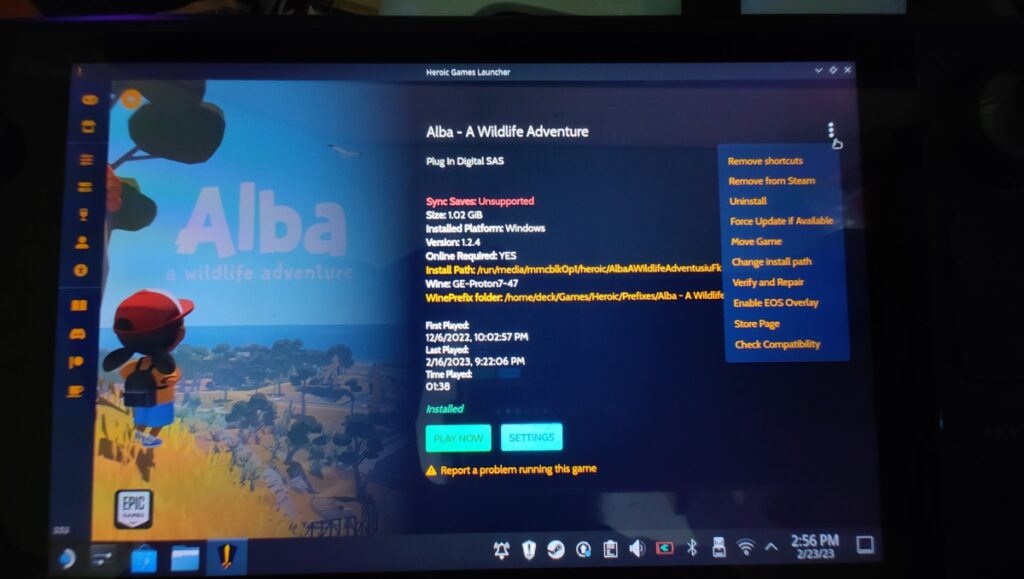 7. Finally, switch to Game Mode and launch games from your library or from Heroic Games Launcher.
Besides Epic Games, Heroic also supports GOG, and the process of installing games from GOG is pretty much the same,
Steam Deck's flexibility is unmatched
The Heroic Launcher removes the need to buy your favorite games on Steam on the Steam Deck if you already own the games from Epic Games. The UI is extremely responsive, super-easy to learn and use, and, more importantly, doesn't require any tweaking and is highly customizable.
That said, you may have games in your library that may straight-up refuse to work due to anti-cheat or not being optimized for Steam Deck. In that case, your options are to look for workarounds and ask the active Steam Deck community or ask/wait for the game developers to make the game accessible and playable on the Steam Deck.